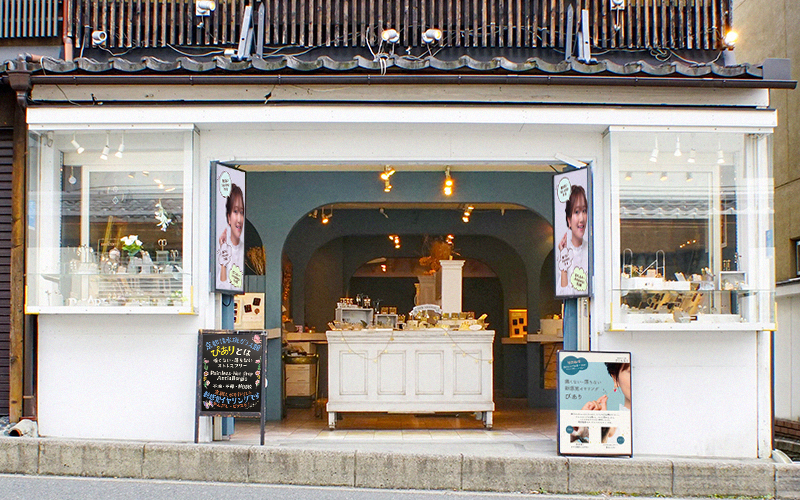 KYOTO GLASS STUDIO-PIARI- places on Kiyomizu-zaka in Kiyomizu-dera in Kyoto. Go a little higher from Gojo-zaka, near the location of Chawan-zaka.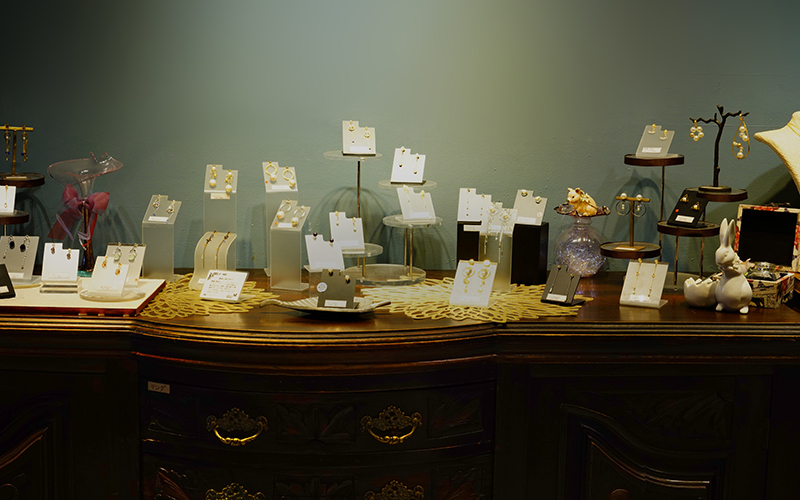 The store displays a variety of colour piari, earrings, hair clasps, necklaces and other original design accessories.
Piari is to measure the appropriate size according to the thickness of each guest's earlobe to sure your comfortable. Our staff will determine exactly which piari is tailored for you.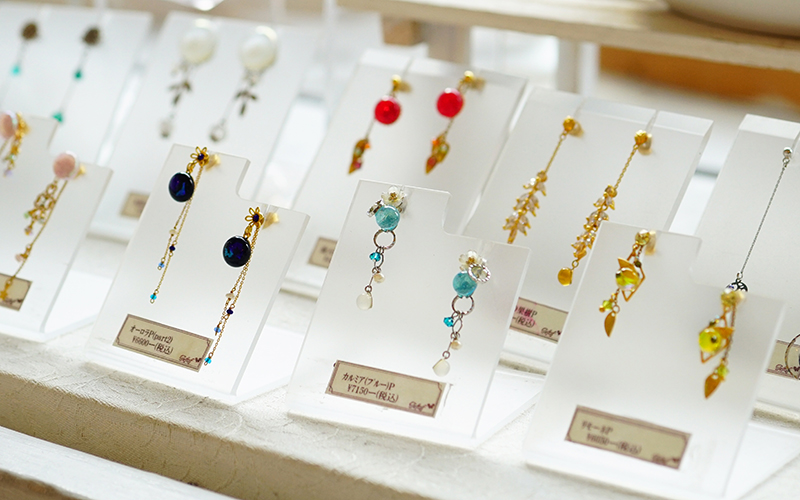 For pierced ears, you can also choose the same design as piari.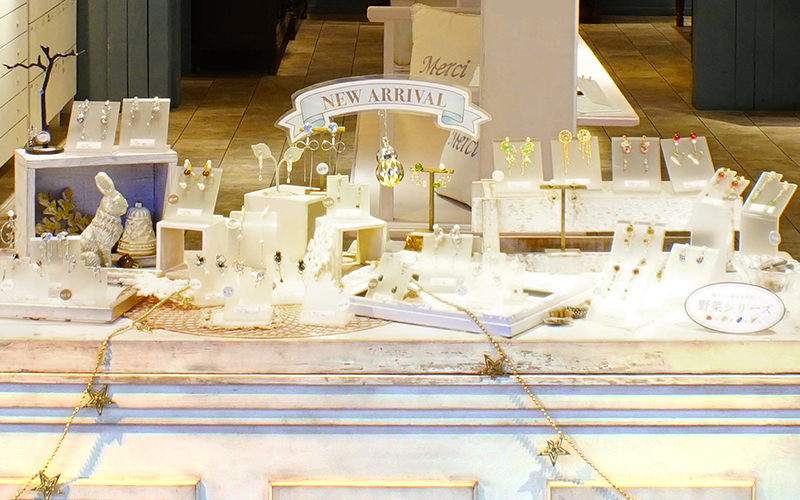 The store updates new products faster than the online store. We also have seasonal styles, so do not miss them.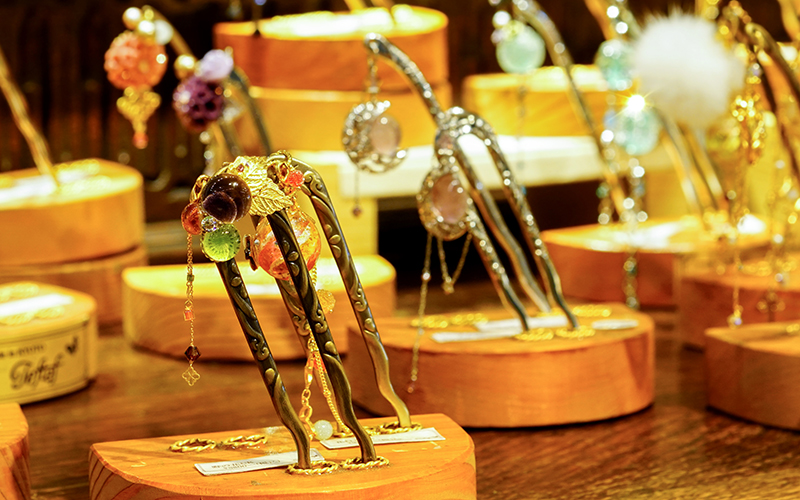 The hair clasps that make your hair curl up to give it more stylish look. There are "I" style for long hair and "U" style for medium and short hair. How about having a try that with kimono and beautiful hair clasps?
The bright glass necklace gives your chest a gorgeous and unique look that highlight your personality and temperament. Pair it with a piari or hair clasps for a more holistic look.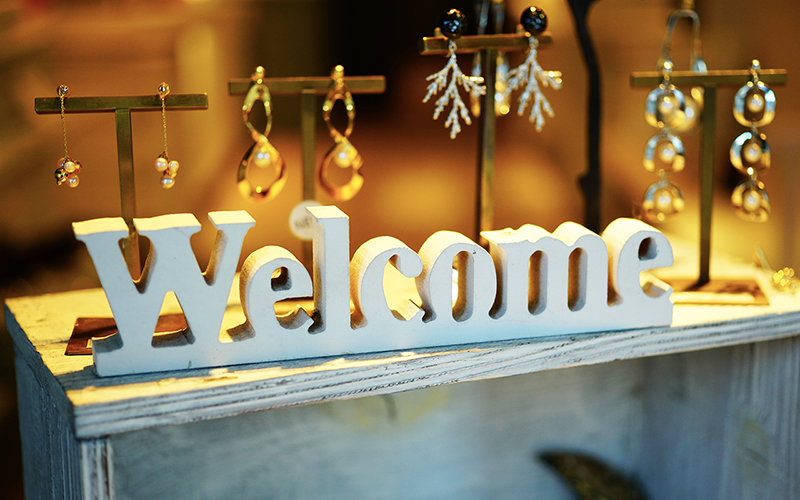 Each accessory that made of Venetian coloured glass has its own style and decorative design. Come and find your favourite.