The colourful accessories of KYOTO GLASS STUDIO using Venetian glass are made one by one by Kyoto craftsmen at our our own store in Kyoto. Every process is full of Kyoto craftsmen for the pursuit of texture.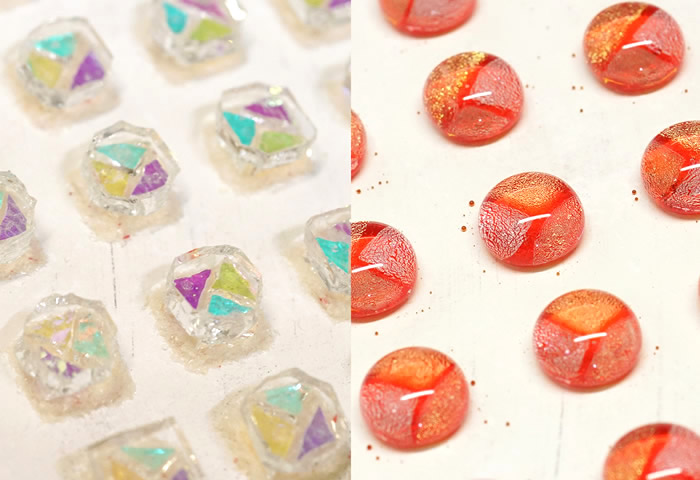 The making of Venetian glass
After the discussion of designer and craftsman, in nearly 100 colors of Venetian glass are selected according to the design image, through repeated deliberation and experiments until satisfied. After adjusting the glass combination, the glass is burned in the electric furnace for up to 24 hours to make it durable and not easy to break. Handmade glass has different patterns and colors in the baking stage, and artisans will select nearly perfect glass under strict selection standards, and then enter the subsequent production. The differences in each glass are unique to handmade products, which is also the feature of our handmade glass.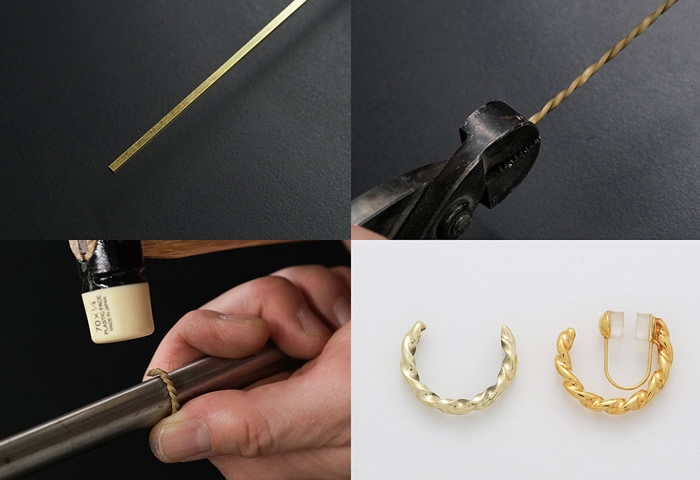 Parts of accessories
In addition to coloured glasses, various accessories are important in piari design. Red is the colour of both a maple leaf and a goldfish, but the final appearance depends on the atmosphere of the combination with accessories. Of course, this part is also handcrafted in the studio. It is a delicate job that making these parts. From plane to 3-d, the cutting is fine and the craftsmanship is various. 'Piari' is designed with promise wherever you look. It has a nice design even when viewed from behind the earlobes.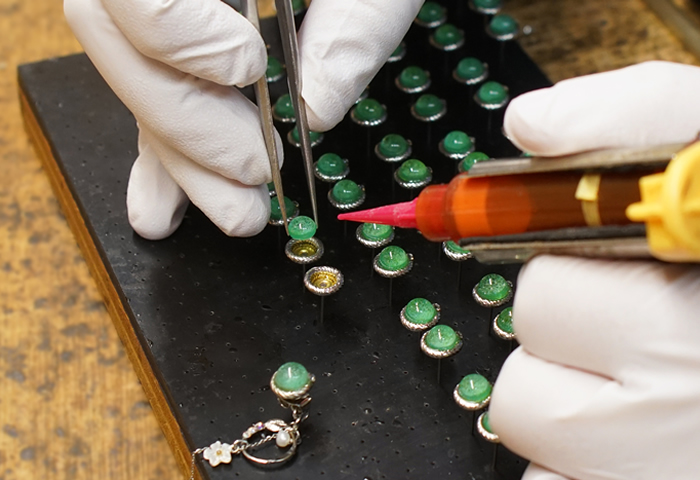 Pasting and welding
Once you have all the glass and parts made by the craftsman, you can start gluing and welding them to each other. This is the most careful work process, and the skills of craftsmen are so excellent. By using the right adhesive to match the material, we will achieve a high-strength finish and do our best to ensure its longevity.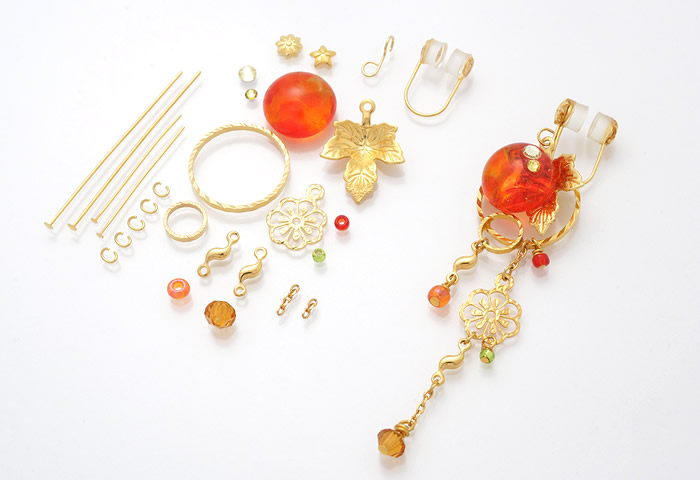 Assembly and finishing
After pasting and welding of glass and parts, it is the final assembly process. Based on the design samples, we carefully assemble the left and right angled and asymmetrical trims. If the left and right parts are the same, they will be checked by multiple craftsmen to confirm whether they are well balanced, whether there is any shortage of parts, and whether the strength is enough.